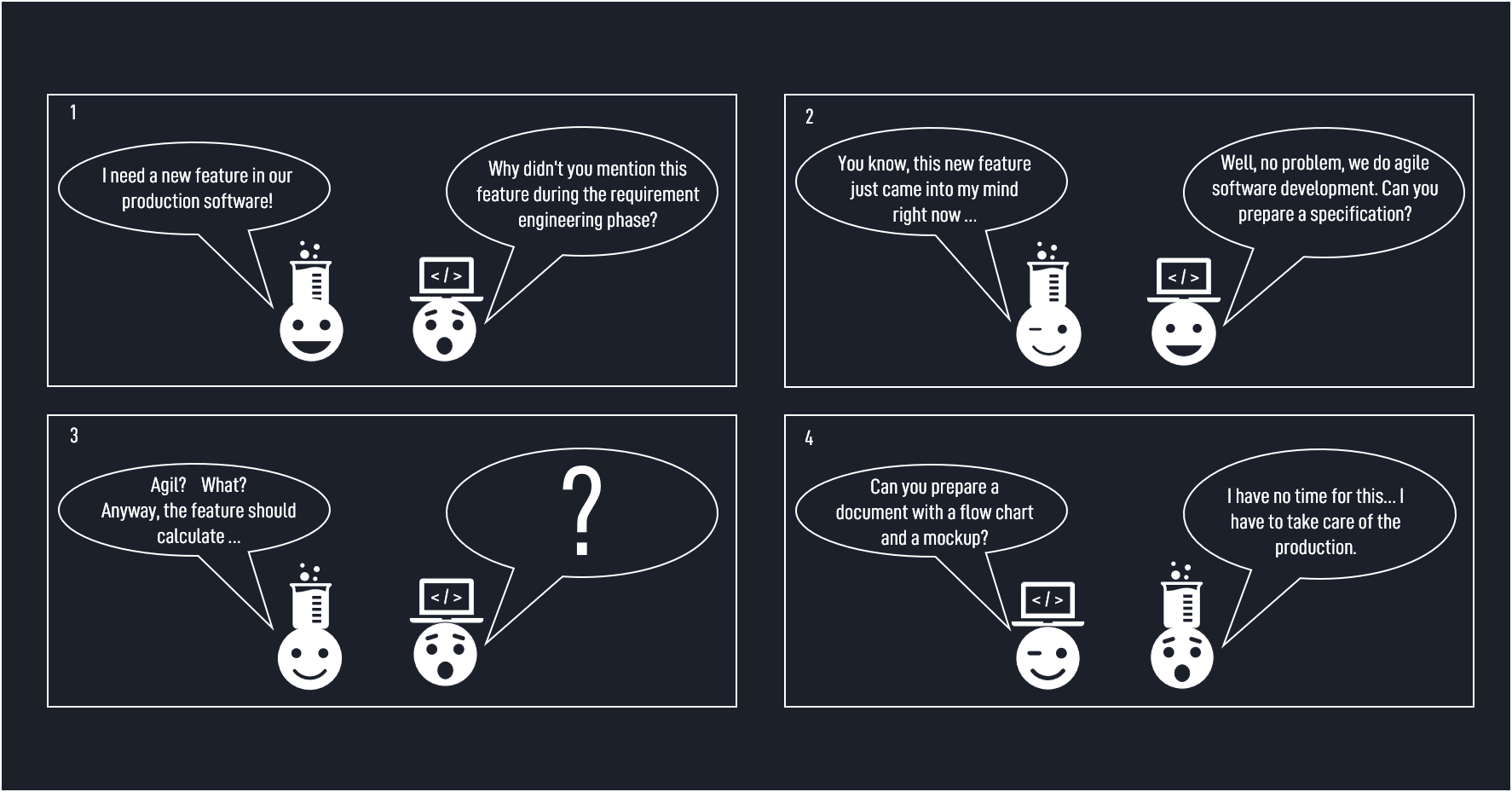 Whenever software development and the manufacturing industry meet, we can be reminded of the book: Men are from Mars, Women are from Venus. The different challenges of software development have already been discussed many times [1-5]. In the following figure we present the essential interactions with Industry 4.0: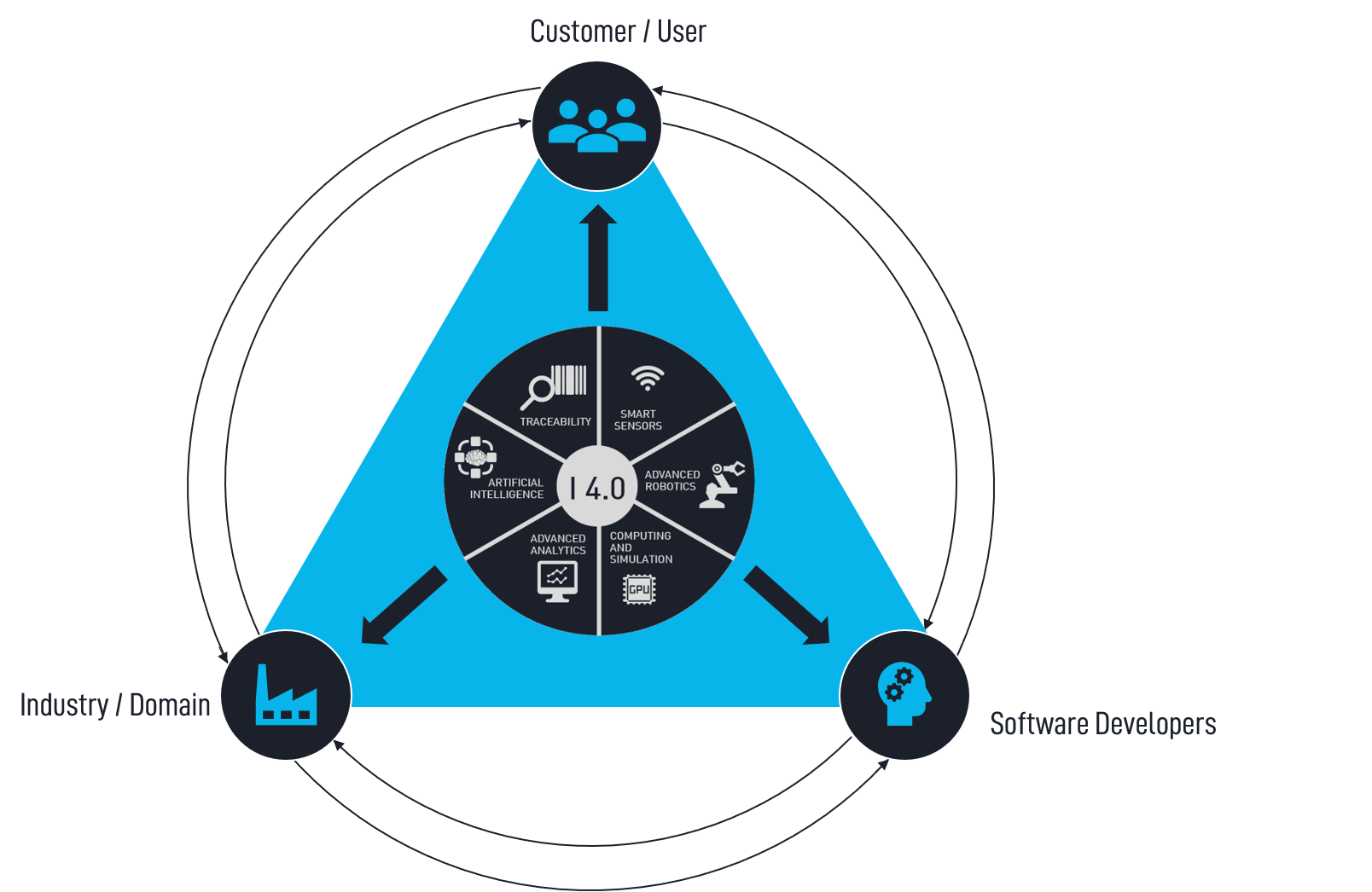 Customers / users ...
Customers / users do not know what they want until they see it on a screen
Customers / users change requirements during the project phase
Customers / users have needs that they do not even know in early project phases
Software developers ...
Software developers often do not understand the requirements
Software developers constantly face requirement changes
Software developers do not understand the industry
Innovative and disruptive technologies, such as the different Industry 4.0 components can no longer be denied in software projects in the manufacturing industry. The design, development and integration of industrial software (MES or so-called assistance systems) for the supervision and control of production must always consider the possibilities of the various Industry 4.0 technologies.
Industry 4.0 and the industry / domain:
How can the Industry 4.0 concepts be transferred to the respective industry?
Which technologies bring added value?
What is the cost-benefit factor?
Industry 4.0 and users:
What exactly is Industry 4.0?
How does Industry 4.0 change my daily work, what benefits does it have for me?
Do I have to worry about my job?
Industry 4.0 and software development
How do I manage the vertical integration and networking of all production systems?
How do I consider horizontal integration through value creation?
Which architecture and models should we use?
Our mission at qoncept is to offer our services to be able to answer the questions above. We not only bridge the communication gap between the manufacturing industry and software developers but actually also can offer the software solution that users have so long been looking for.
References: